Service cranes for pipe laying towers
The pipe laying vessel application demand equipment of the highest level of quality to ensure reliable operations. HS.MARINE has developed a range of cranes for such application including the option of personnel lifting according EN 13852.
All components have been designed and selected to guarantee world wide availability, easy inspection, low maintenance and easy service. The quality of the documentation, the FMECA analysis and our service software will allow easy trouble shooting and maintenance.
HS.MARINE After Sales and Service Department works closely with our customers to provide the best possible support and service. Our personnel is certifi ed to provide service offshore.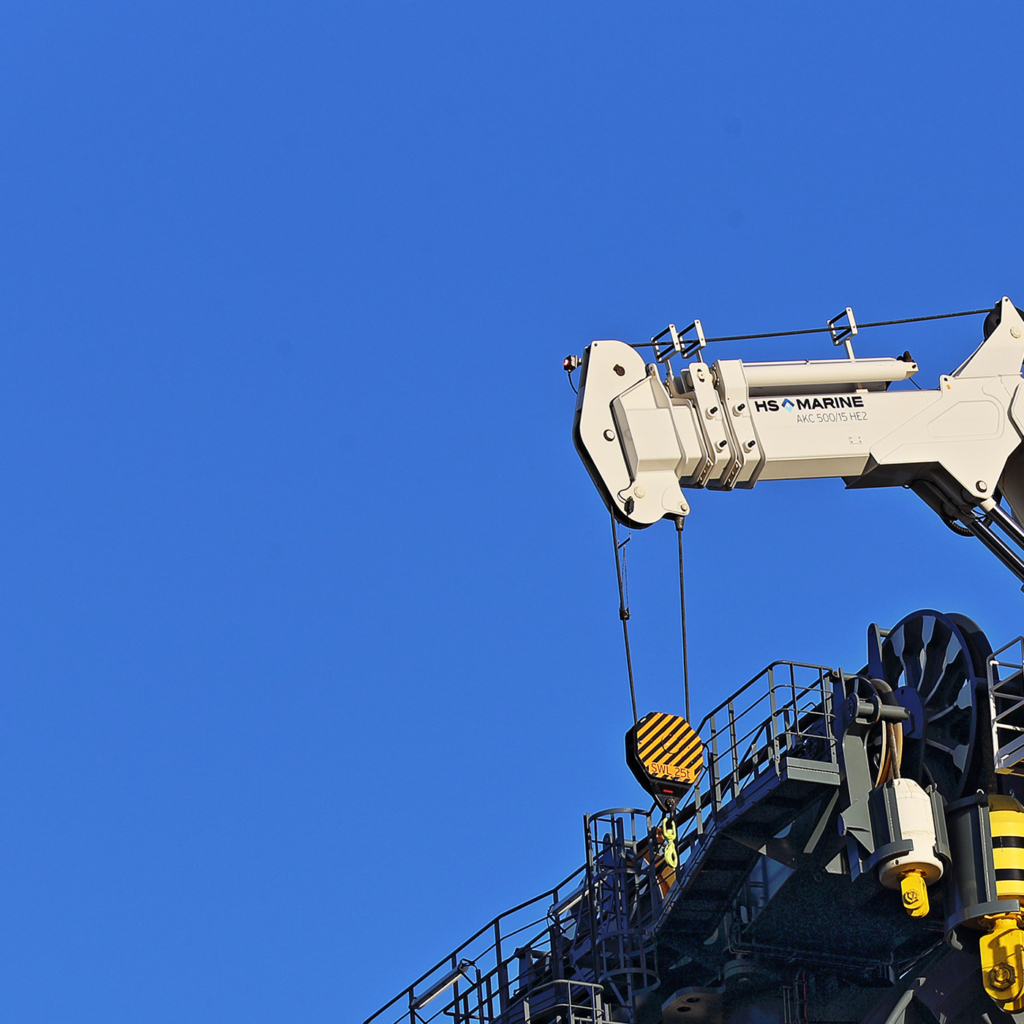 Reliable electronic solutions
HS.MARINE electronics are specially built for application in an offshore environment. All components are standard components for the offshore industry. All sensor utilized are 4-20 mA. Colour coding concepts, easy inspection ability, reliability, clear defi nition in the electrical diagrams of components and characteristics, components data sheets make the life easy for those who service the cranes. In addition, a system of error codes, warnings and signals helps the operator to identify immediately any malfunctions.
HS.MARINE has developed a Multifunction Service Unit (MSU). Adding the MSU to the system, the customer can perform some programmable advance functions such as: Advanced Black Box (customer can read it), System Watchdog, System Gateway from Crane to HS.MARINE Service Software, Maintenance planning tool, Software Update (software upload and download), HMI replacements, PLC replacement, Remote diagnostics, Load test and System bypass.
A system simulator is available for verifi cation and validation of software with HIL technique. All the software is tested in our system simulator before installation in the crane.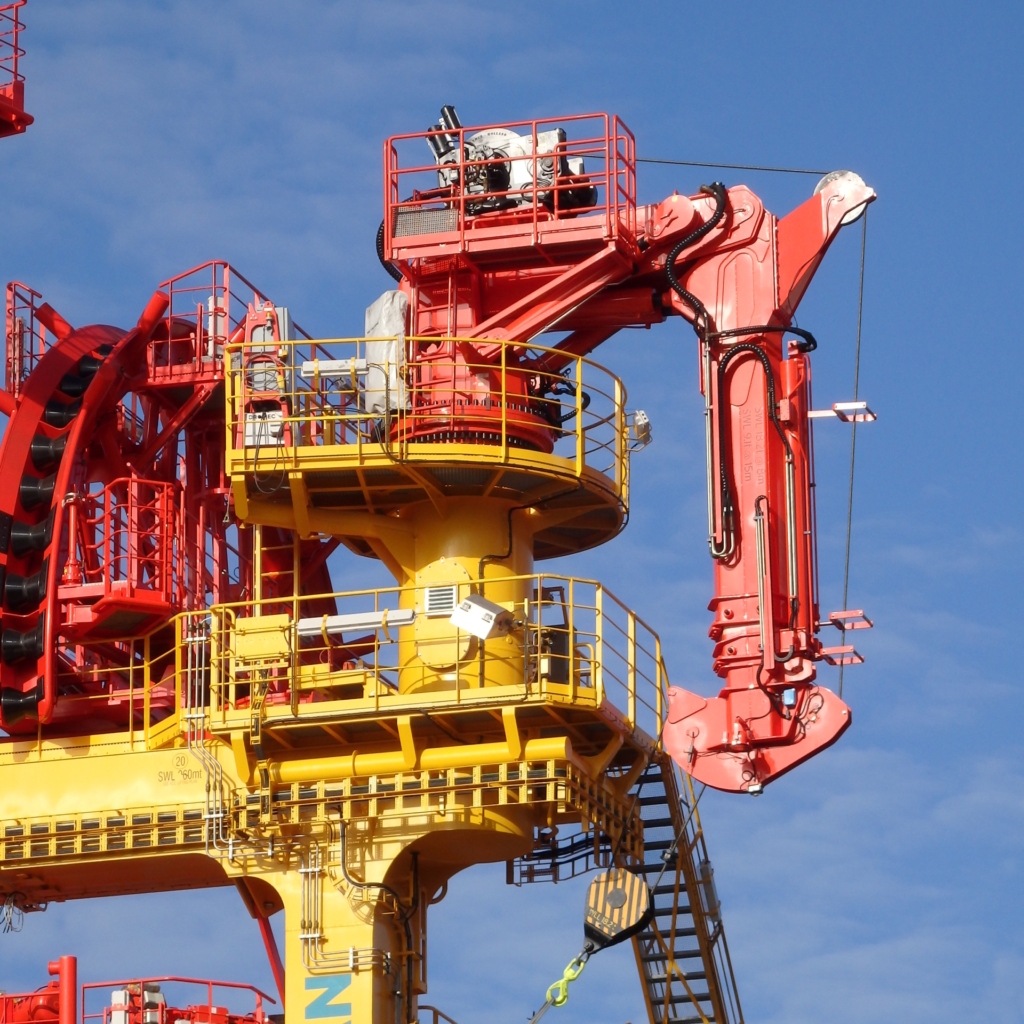 Attention to details
Excellence demands ATTENTION to details: this is the reason why we have a real OBSESSION TO DETAILS.
We listen to our customers and we know that small details can make a major difference. The crane execution, the extreme quality and our attention to details will offer many years of safe and reliable operation at low costs of maintenance
Documentation
The quality of a crane is also related to the quality of its documentation. Complete "As built documentation" follows each HS.MARINE crane.
Our PMB (Project Management Book) includes the MRB (Manufacturing Record Book), the TS (Technical Specifi cation), the TB (Technical Book), the FDS
(Functional Design Specifi cation), the spare parts manual and all documents listed in the SDR (Supplier Document Register).
HS.MARINE is always available to agree on a customized SDRL (Supplier Document Requirement List).