Cranes designed for yacht and cruise vessels
Yacht and cruise vessels owners demand equipment where the easiness to operate and to maintain is merged with the highest level of quality: HS.MARINE cranes are able to satisfy these requirements. HS.MARINE has customized its cranes designed for the most demanding
applications, as dredging and workboats, making them the best solution for yacht and cruise vessels. Sturdy and strong work cranes become meek hoisting machines able to assure easy and clean operations, requiring easy maintenance.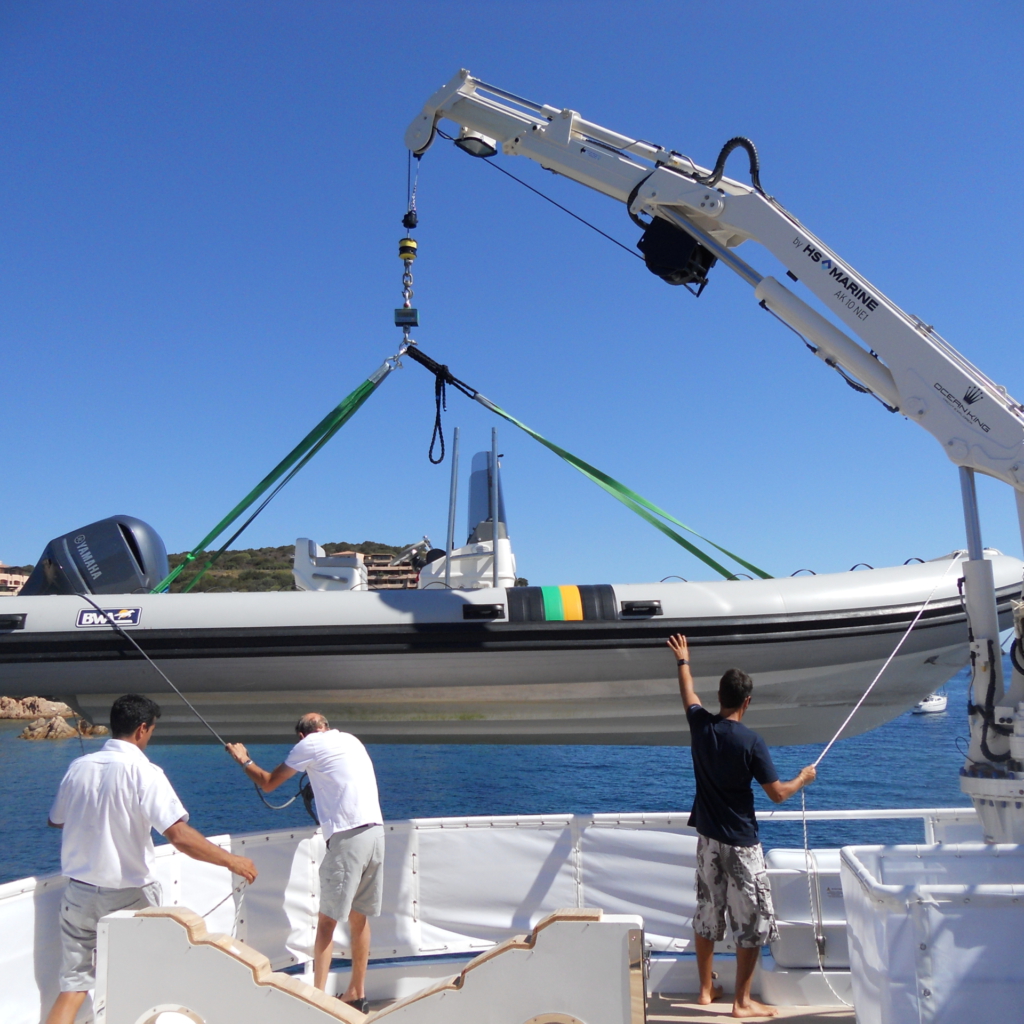 Easy maintenance
The crane design, the execution and the reliability of the installed components will offer many years of safe and reliable operation at low costs of maintenance. The cranes are designed considering the service requirements.
Each details are managed with the maximum care, for the easiest inspection and the lowest maintenance; cables, hoses and components are tagged with the spare part code for a quick and easy identification.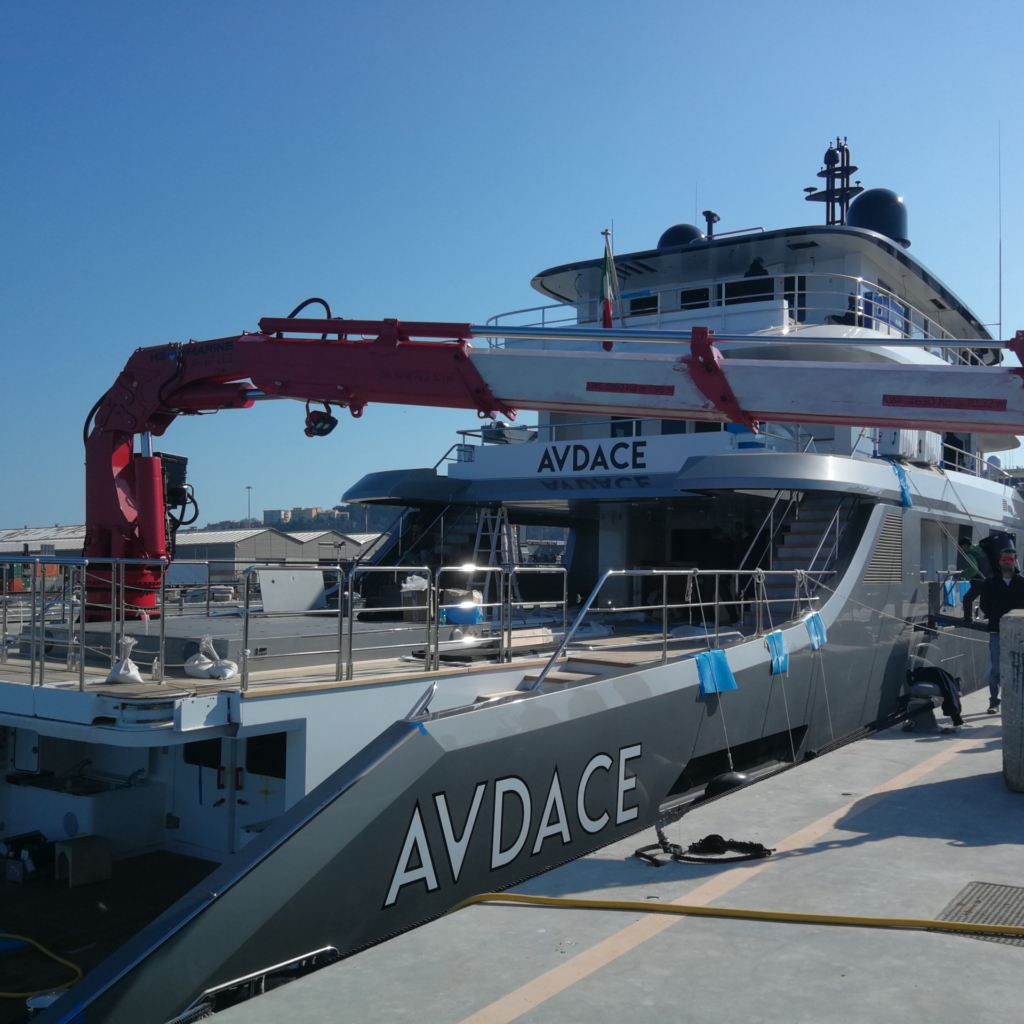 Safety
Our cranes are prepared for the tough marine environment and are designed and built from the ground up for marine use, with high attention to details.
Together with our extensive checking and testing, the result is unparalleled strength and reliability with a superior quality. We design for the application.
Our cranes can safely work in any configurations: no matter if the boom is fully extended vertically or if it is knuckled downwards. In every position the safe working load can be moved by any of the crane cylinders, including the telescopic ones.
Attention to details
Excellence demands attention to details: this is the reason why we have a real obsession to details.
We listen to our customers and we know that any small detail can make a major difference.
The crane execution, the extreme quality of the coating, the reliability of the components and our attention to details will offer many years of safe and reliable operation at low cost of maintenance.