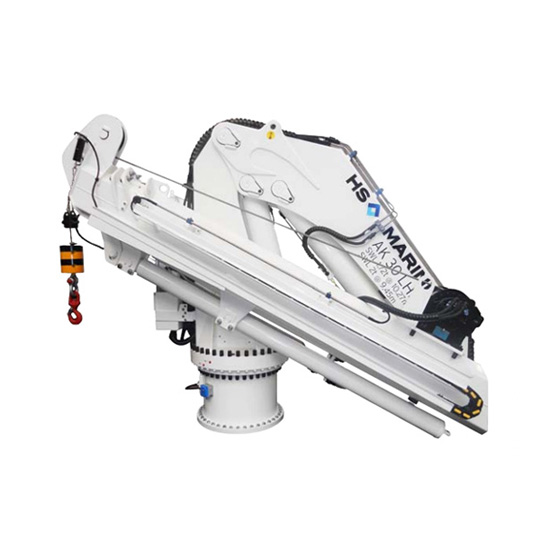 HS.MARINE has a wide range of fully foldable knuckle and telescopic boom cranes, for low deck space occupation and very compact recovering.
All model can be heavily customized versions according to the customers' special applications.
All cranes have been designed and built from the ground up for marine use and are successfully used in the most critical application demonstrating reliability.
HS.MARINE cranes are designed and built to last.
Low and easy maintenance, reduced spare parts consumption, smaller crane down time and significantly longer time make HS.MARINE the best value money can buy.
The marine environment demands equipment of the highest level of quality to ensure reliable and safe operations: HS.MARINE cranes are able to satisfy these requirements.
Through our experience, service commitment and global presence, we supply the best cranes and and we provide the most efficient support.